Welcome to Gibsons Dental Centre…
We're a holistic, Mercury-Free dental clinic
located in Gibsons Landing on the Sunshine Coast, BC.
From dental hygiene to dental surgery, our team of experienced dental professionals offer you the highest quality of care. The clinic itself, offers a comfortable, uplifting atmosphere with lots of natural light and fresh air. It is blessed with a magnificent ocean and mountain view overlooking the marina. The décor is an eclectic array of artwork, custom fine woodworking, plants, and crystals.
We have 2 excellent positions open!
If you think you would like to be a part of our friendly, professional dental team and have the qualifications or know someone who does – please contact us! New grads welcome to apply.
1) Full time Registered Dental Hygienist – Monday to Friday – flexible hours
2) Certified Dental Assistant – 3 to 4 days per week
"Our goal has always been to offer a gentle and compassionate approach to dentistry, fulfilling the individual needs of our clients with a focus on their overall health and well-being."
Visit one of our Dentists to learn more about our Mercury-free, Holistic approach to Dentistry.
We offer the following Dental Services:
Complete Restorative Dentistry
Amalgam / Mercury Removal
Preventative Dental Treatment and Education
Esthetic Dentistry
Dental Hygiene / Periodontal Treatment
Crowns and Bridges
Implants and Mini Implants
Laser Therapy
Ozone Therapy
Invisalign (invisible braces)
Neural Therapy / Myofascial Treatment
Oral Surgery and Cavitation Surgery
TMJ Diagnosis and Treatment
Splint Therapy
…and more!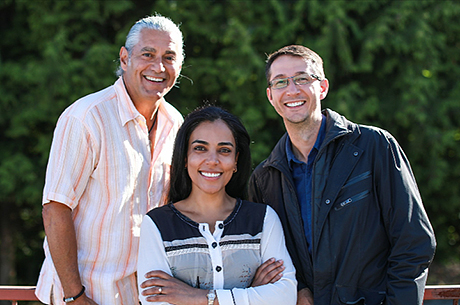 Our team takes pride in being of service to people of all ages and special needs.
Our office is mercury-free and offers a variety of services including laser and ozone therapy, safe removal of amalgam (mercury / silver fillings) with detox protocols, biocompatible and esthetic, metal free restorative materials, implants, cavitation surgery, TMJ and splint therapy.
Dr. Papoutsis is trained in a variety of modalities including homeopathy, neural therapy, herbal medicine and kinesiology (muscle testing).
New patients are always welcome!
Please call in advance to book an appointment.
Gibsons Dental Centre offers a gentle, holistic approach to dentistry. We use only the safest products and procedures and focus on your whole body health. Please let us know if you have any questions – we are here to help you and your whole family.
For more information check out these pages:
Articles for Your Health – Our Dentists – Patient Forms – Contact Us – Find Us Map
Let us know how we can assist you to have better Dental Health.
We look forward to hearing from you!
Gibsons Dental Centre (604) 886-4543
Dr. Evangelos Papoutsis & Dr. Max Bondarenko
#318 – 287 Gower Point Rd. Gibsons, BC
Serving Gibsons and the entire Sunshine Coast, BC.
Dr. Dhir and Dr. Bondarenko Dental Corp.